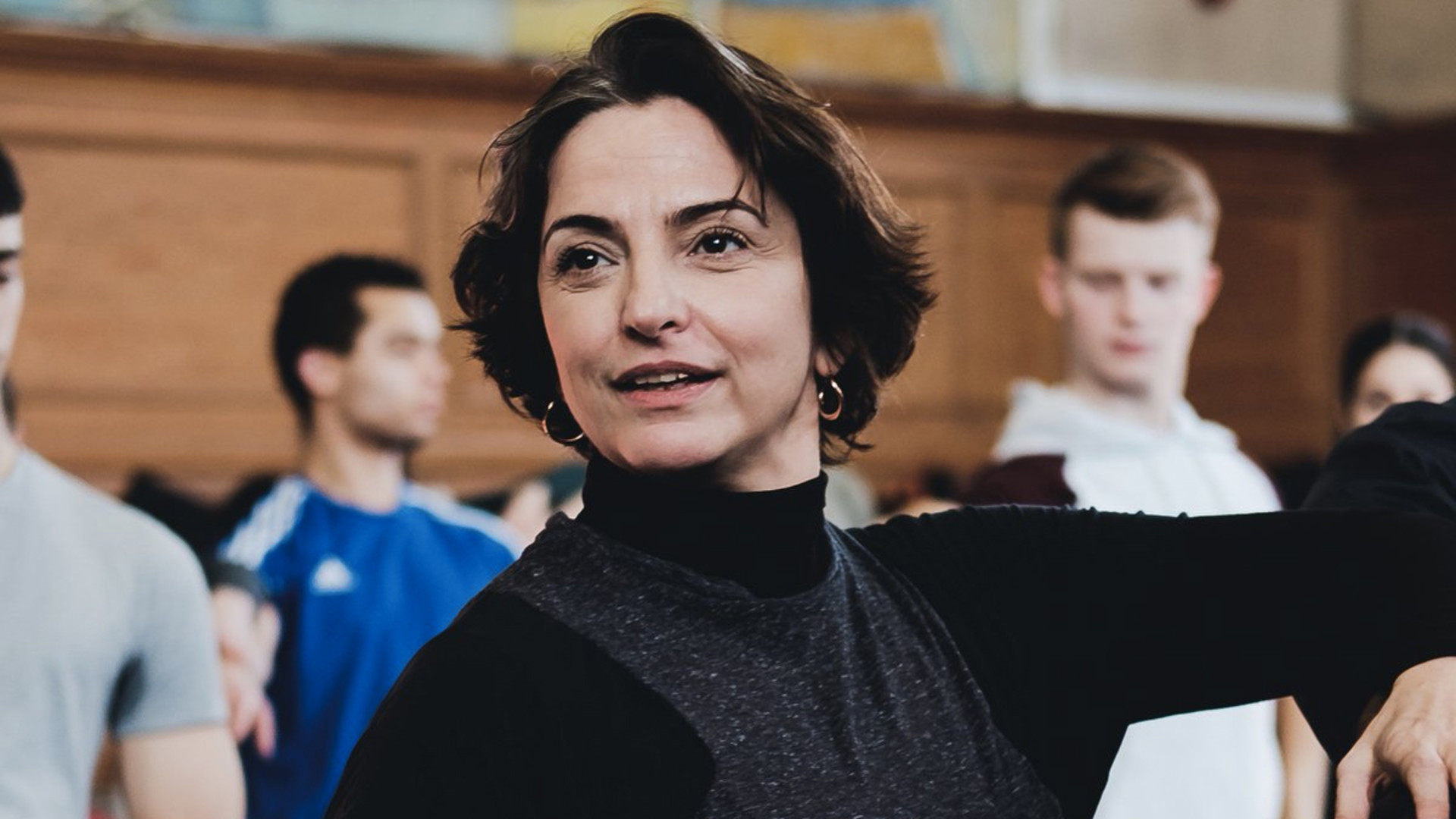 Etta Murfitt
Этта Мёрфитт
Choreographer, Associate Artistic Director of Matthew Bourne's New Adventures.
Etta joined the company in 1991 and is the Associate Artistic Director of New Adventures.


For New Adventures:The Red Shoes, Swan Lake, Early Adventures, Cinderella, Dorian Gray, Edward Scissorhands, Highland Fling, Nutcracker!, The Car Man, The Infernal Galop, The Percys of Fitzrovia, Deadly Serious and Town and Country.


Other credits:Twelfth Night and A Midsummer Night's Dream (Globe); Tin Drum, Flying Lovers of Vitebsk, 946, Wild Bride, Midnight's Pumpkin, Steptoe and Son, The Umbrellas of Cherbourg and Dead Dog in a Suitcase (Kneehigh); A Chorus of Disapproval (Harold Pinter Theatre); Rufus Norris' Sleeping Beauty (Birmingham Rep); Rosencrantz and Guildenstern Are Dead (Chichester and Theatre Royal Haymarket); Le nozze di Figaro (Holland Park Opera); The Way of the World (Wilton's Music Hall); A Midsummer Night's Dream (Albery Theatre) and Cat on a Hot Tin Roof (West Yorkshire Playhouse); Orpheus and The Underworld (English National Opera) - Directed by Emma Rice; Romantics Anonymous Wise Children (Bristol Old Vic, LA and Washington) - Directed by Emma Rice. For Wise Children (directed by Emma Rice), Etta was the choreographer and created the role of Nora Chance.


Television and film includes: Clara in Nutcracker! (BBC/NVC); Rita in The Car Man (Channel 4); Swan Lake, Late Flowering Lust, Roald Dahl's Red Riding Hood and Mrs Hartley and the Growth Centre (all BBC); Storm (Aletta Collins/BBC Dance for the Camera) and Matthew Bourne's Christmas (Channel 4).


Etta is also an Associate Artist at the Globe and with Kneehigh Theatre Company.