Vincent van Gogh - A New Way of Seeing
Director Phil Grabsky
Enjoying complete and unprecedented access to the treasures of Amsterdam's Van Gogh Museum, this is a brilliant new film about one of the world's most fascinating and beloved artists. Made in collaboration with the experts at the Van Gogh Museum, the film marks both a major re-showing of the gallery's collection and a celebration of the 125th anniversary of Van Gogh's death. Experience the wonder of seeing Van Gogh's legendary masterpieces on the big screen, in high definition, while specially invited guests, including world-renowned curators and art historians, offer their interpretations and explanations of his work. With exclusive new research revealing incredible recent discoveries, the Van Gogh Museum has helped craft a cinema experience like no other. Not to be missed.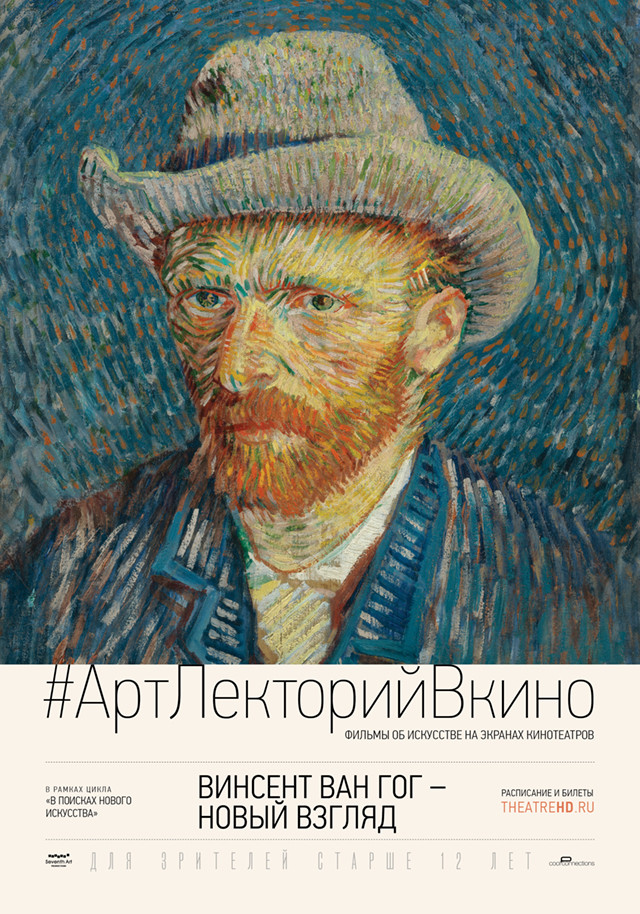 2014, Great Britain, 92 min.
Exhibition Film
Language: English
Translation: russian
12+
Schedule
There are no screenings in your city currently..