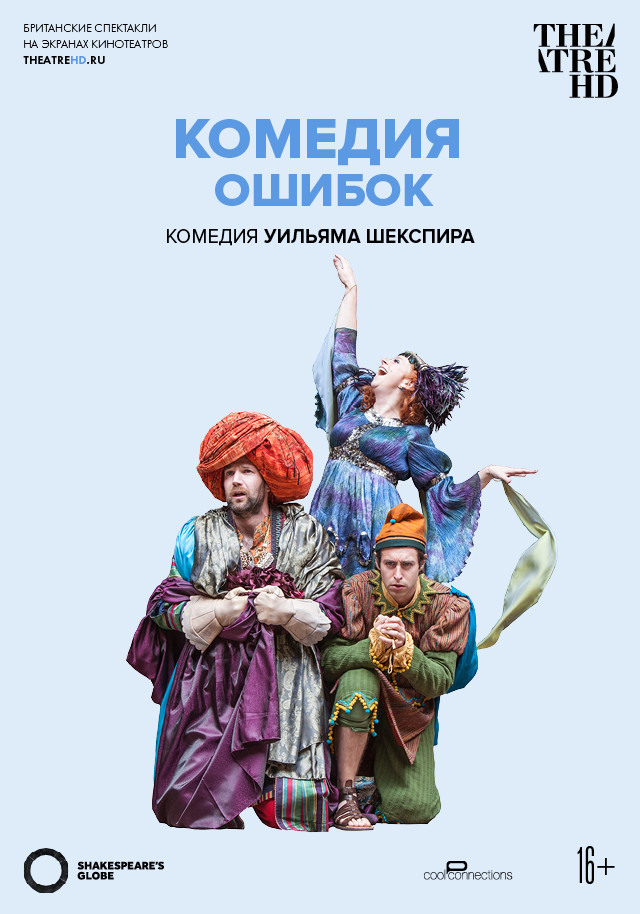 Globe: The Comedy of Errors
Globe: Комедия ошибок
Take one pair of estranged twin brothers (both called Antipholus), and one pair of estranged twin servants (both called Dromio), keep them in ignorance of each other and throw them into a city with a reputation for sorcery, and you have all the ingredients for theatrical chaos. One Antipholus is astonished by his foreign hospitality; the other enraged by the hostility of his home town. The Dromios, caught between the two, are soundly beaten for obeying all the wrong orders.
Basing his plot on a farce by Plautus, Shakespeare caps the mayhem of his Roman original to build up a hectic tale of violent cross-purposes, furious slapstick and social nightmare.
The final Globe On Screen film for 2015 brings the perfect light relief to close an epic season of war and tragedy. This sell-out production employed authentic Renaissance costumes and staging and will have cinema audiences roaring
with laughter as it crams in "more hilarious anarchy than you can shake a fish, cat or identity-confused servant at." (London Theatre Guide).