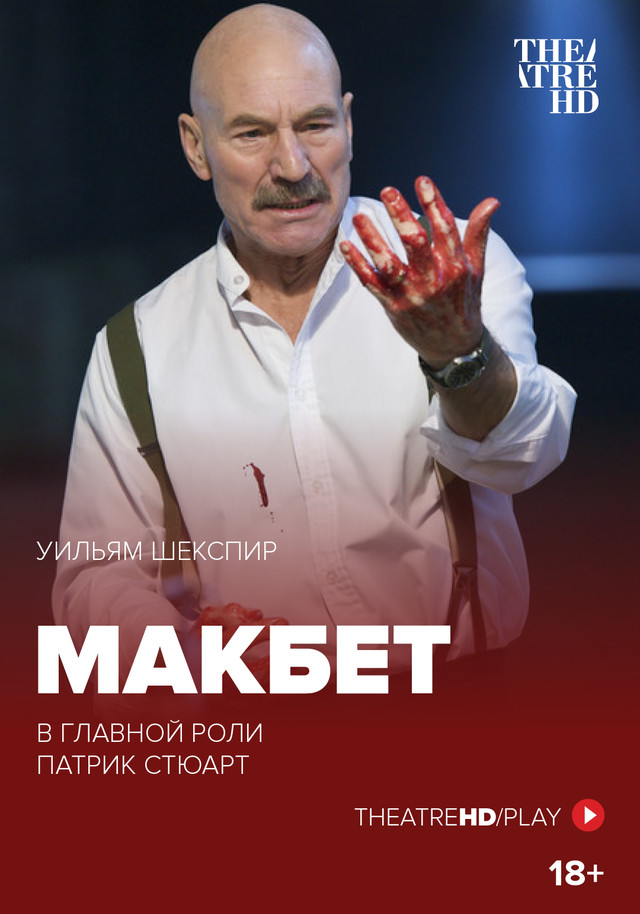 Macbeth
Макбет
Following a London West End run in December 2007, a sold-out limited engagement at the Brooklyn Academy of Music in March 2008, and a subsequent eight-week run on Broadway, director Rupert Goold's gripping stage production of Macbeth was filmed for television at the end of 2009.
Actors
Crew
The co-production between WNET.ORG and Illuminations Television, in association with the BBC, stars Sir Patrick Stewart in his triumphant, Tony-nominated performance as the ambitious general, and Tony-nominated Kate Fleetwood as his coldly scheming wife.


Originating at England's innovative Chichester Festival Theatre, the play – the Bard's shortest tragedy — is taken out of its Scottish context to offer an allegory of war and the quest for power in the modern world. Writing for the Hollywood Reporter after its London opening, Ray Bennett enthused, "Seldom can Shakespeare's murky Scottish tragedy 'Macbeth' have been staged with so much clarity and emotional punch as in Rupert Goold's exhilarating production."


When the production opened stateside at BAM, Ben Brantley of The New York Times praised Stewart's "fearsome insight and theatrical fire."


Elysa Gardner in USA Today observed Stewart's "witty, nuanced work, which reveals Macbeth as an intelligent, rational person driven to madness by outside forces and his own violent transgressions. There is something of Lear — and Hamlet, too — in this portrait of a thoughtful, corruptible man."


This is not your grandfather's "Macbeth." Shot in High-Definition at Welbeck Abbey in the U.K., Goold maintains the atmosphere and tone of the stage version.